Etsy, Inc.'s (ETSY) CEO Joshua Silverman on Stifel 2022 Cross Sector Insight Conference (Transcript) - Seeking Alpha
Summary
Etsy, Inc. (NASDAQ:ETSY) Stifel 2022 Cross Sector Insight Conference June 8, 2022 10:55 AM ET
Company Participants
Etsy, Inc. (NASDAQ:ETSY) Stifel 2022 Cross Sector Insight Conference June 8, 2022 10:55 AM ET
Company Participants
Joshua Silverman - CEO
Rachel Glaser - CFO
Conference Call Participants
Scott Devitt - Stifel
Scott Devitt
Good morning everybody. I'm Scott Devitt. I cover Internet, eCommerce at Stifel. Very happy to have Etsy's CEO, Josh Silverman and CFO, Rachel Glaser with us today and it's been an interesting I think few years for the eCommerce industry and I think may be a good place to start Josh with you.
If you look at, not that our model is relevant in any way, but if you go back to before the pandemic, the relative to what we estimate the business in 2022 I think are revenue estimates about 85% higher than what the 2022 estimate was before the pandemic. So if you read the news today, you'd think eCommerce is an industry with kind of ending in terms of all the things that are negatively impacting at the moment. But a good starting point would maybe be where the business is? How the pandemic has kind of influenced and how you see the future from here?
Joshua Silverman
Yes. So first thanks for having us here. Did you want to…
Rachel Glaser
Yes, just real quickly with housekeeping. I just wanted to remind people that Etsy has a Safe Harbor on our Investor Relations website and you can find it there. Go…
Joshua Silverman
So, we did Investor Day on 2018 I think where we said in aspiration that we thought Etsy could be greater than $10 billion of GMS in a five-year timeframe and that was news to a lot of people and there was a lot of skepticism around, is the market really that big and how big is the TAM, and we overnight exceeded that during the pandemic. Etsy was transformed by the pandemic and it was a good business growing nicely before the pandemic. But just to give some sense of scale, for guidance for this quarter, we said at the low end of guidance, Etsy would do $2.9 billion of GMS. In the same quarter pre-pandemic in 2019 Etsy did $1.1 billion of GMS.
So the scale of Etsy is dramatically different than what it was before and in some ways we had a perfect storm of tailwinds in 2020 where people were in stay at home orders. They couldn't go outside. You can't spend on travel and dining. The government is putting massive amounts of stimulus into people's pockets. And even when you go and try to shop online because of supply chain issues everybody is out of stock and so in 2020, millions of people turned to Etsy because they had to, because they had no other choice.
What we've seen since then, there's been a slow reopening in 2021 and as we all have observed since February of this year a much more dramatic reopening. People are returning. Millions of people are returning to Etsy time and time again, because they want to, because they had a great experience on Etsy, and of course they have vastly more choice than they did a year ago. They can travel, they can dine out and they can go to the mall again and that makes a difference and it's not at all shocking that they want to do some of that and yet they are returning to Etsy time and time again. And I think that's because Etsy stands for something different.
We genuinely do something different. Everybody else is selling items with a SKU number. And if you're selling items with SKU number, you're competing head-to-head with Amazon on their terms. You've got to find a way to sell it cheaper or ship it faster and I wish you the best of luck. On Etsy we have 15 categories that had over a million unique buyers in the past 12 months. You can find virtually anything on Etsy, as long as it can be made by hand. You're not going find iPhones on Etsy, but for the home, for fashion jewelry, art, cooking, baking, gardening, toys, games, you imagine it, it's probably for sale at Etsy. And it's going to be something that was made for you that expresses your sense of style and that comes with a story.
And I – what millions of people have discovered is that's actually pretty great. I can buy something that comes in a reasonable amount of time, is sold for a very fair price, and I feel really great about owning. And in a world maybe where people want to own fewer things, they'd like those things to mean more.
Scott Devitt
And you mentioned the additional customers that were added during the pandemic and those customers continued to engage with the site as now that we're at this point in the cycle with the reopening and the effects it is having on good and services based spending, can you talk about the investments in the business that you're now doing from a user engagement retention standpoint you announced the purchase protection plan and other things to kind of continue the flywheel as we get through this period?
Joshua Silverman
Absolutely. So first I just want to highlight that we've gone through a very long period of time where there's been a sort of growth at all costs notion in the market. Etsy has never been growth at all costs. We have always been focused on profitable growth and thinking about the investments that yield good returns and thinking about the marginal return on the next dollar. And actually Rachel and I were reflecting that both of us for better or worse are old enough to have been around for this is our third big cycle. We were both in senior leadership positions during the tech crash of 2000 and have been around for a little bit. And so what you saw when business boomed during the pandemic was, we didn't throw caution to the wind. We didn't hire like crazy. We didn't over, you know, margins exploded.
People were wondering could Etsy ever deliver more than a 30% margin. Well, we delivered well, over 30% margins during 2020. We're not going to waste shareholder capital just to try to make our margins not look as good. But we also know that there is a very big opportunity out there, that overtime I believe eCommerce is going to continue to grow come in fits and starts, but eCommerce is going to be a lot bigger five and 10 years from now than it is today. And I believe there's going to be a lot fever players.
I think that you need to be a brand that's big enough for people to remember. You need to be able to get substantial organic traffic in order to be a viable player. And that means you need to stand for something really different and really meaningful, and you need to do it often enough and Etsy is that. So in a world where things consolidate more and more around a few big players, like Amazon, Etsy stand in's sharp contrast to that. And I think we have ever more opportunity to win.
So we are investing with discipline around that, with discipline, but where do we invest? First, marketing and mind share. This is a moment when we need to be front of mind, so people understand that Etsy is a viable alternative so often for them. We invest with discipline there, but I think this is a great time to be investing, to make sure that we cement our brand awareness with people.
And then in our customer experience we have made great strides over the past five years and there are still tremendous more to do. We were just meeting with some shareholders a minute ago who are reflecting that it's still the case today, that when three of them log in and do a search for an item they all see the same search results, even though they're different genders and in different cities and all that, that's true. It's only been less than a year since we've had any personalization of our search capabilities at all. And the opportunity to bring you things that reflect your taste, your style, your stage of life, it's a huge opportunity for us to get even more relevant for you.
And the state of the industry in terms of machine learning is allowing us to do that at scale in a way that we couldn't before. That's going to allow us to do more to inspire customers who come to Etsy. And about half our traffic is people who are just window shopping. That's a privilege. That's pretty great. You don't go to Amazon just to window shop. You do come to Etsy for that. And our opportunity to show people things that they didn't even know that they might be interested in and have engaging experiences, we think is great.
Second, be more efficient. When you know what you want, you want to get in and get out. And in order to drive frequency, we know that the more efficient we can be, the more you feel confident that you can get in and get out the more we're going to win those purchases. So getting search relevance to be good, getting the buying experience to be super streamlined, we've made progress, a ton of opportunities to still do better.
And third, and very importantly is trust. One of the things buyers tell us is, I shop more often at Etsy. If I was really confident that the items is going to arrive on time, that that if it didn't arrive, you'd have my back, that if it wasn't what I expected, you'd have my back. And the good news is our data suggests that our sellers do a phenomenal job at that. And so it's affordable for Etsy to provide that protection for both our sellers and our buyers and give people the confidence. And so we launched the Purchase Protection Program. We feel great about it. It covers buyers and sellers when the item is lost in mail, arrives damaged and so people know that they can shop with confidence on Etsy.
Other things we're doing with shop with confidence, by the way, we've made dramatic improvements in making sure the item arrives on time. We're a marketplace. It doesn't come from our warehouse. So we have different levers than Amazon or Walmart or Target, but we have those levers. And our sellers have made dramatic gains in making sure that they live to those promises. And as we do that, we really believe we're going to win more and more share.
Rachel Glaser
And just real quick on the Purchase Protection, we did a pricing increase and we talk about really not flowing through all of that incremental revenue to the bottom line and the Purchase Protection is one of the things that we're reinvesting in which puts it back in the marketplace and benefits sellers and buyers.
Scott Devitt
Got it, yes that makes sense. And the industry if I recall, gained like 5 to 6 percentage points of share immediately in the pandemic when other options were shut down, et cetera. And it's looking as if we had back towards trend line like the industry there's additional complexities now that are macroeconomic in nature, but may be keeps a third to half of that over time above the trend line and I think your comments really publicly has been something like you could keep 90% of the pandemic gains and it's been quite a bit more transformational for your business.
So, this question more relates to I guess that and in addition to that, for Rachel maybe, how you think through these factors that are impacting the economy at a micro level in the business with what's happening in terms of consumer wallets and shift to services and some of the commentary recently from Walmart and Target?
Rachel Glaser
Internally we look at a number of vectors. So one is reopening and what reopening and how that impacts Etsy's business. Another one would be macroeconomics and we're seeing huge inflationary gains from some ecommerce players because they might have more pricing power than Etsy does or that you're seeing grocery and gasoline mixed into their numbers.
A third might be less related to inflation, lower discretionary consumer spending we talked a lot about Q1 of 2021 getting a big tailwind from stimulus checks and that's absent. So we're looking at all of those vectors, the guidance we gave for Q2 at the low end of that guidance it implies we keep 90% of the gains, and just to put that into context, that guidance which was $2.9 billion at the low end is nearly three times bigger than it was in Q2 of 2019 which was $1.1 billion.
So we are significantly larger than we ever were before and what that means as Josh often says, I don't want to steal your thunder, but and when we're doing product development and we're spending on marketing, every gain we get there because we're so much larger is twice or three times the yield than we were getting before. We have increased our headcount but not three times. We've increased our headcount something in the range of 25%. So we're getting a lot more bang for a buck if you will.
Scott Devitt
And there is a cost impact on the business I suppose given what's happening with the labor markets. Obviously you don't invest in inventory, so that's something that affects merchants. But is it something that influences how you think about pricing, take rates, and things like that in the lower term to the extent that this doesn't change?
Joshua Silverman
Yes, I mean first we benefit from being a business that has very low fixed cost. We don't invest in inventory. We don't have warehouses. And so, and our marketing is largely variable. We choose to invest in marketing when we see returns and we can vary that a quite a bit. So our main fixed cost is headcount. And we did not throw caution to the wind during the pandemic. We hired at a steady cadence. Our revenue grew 2.5 times and our headcount grew far, far, less than that.
Every product development is squared [ph] because we have more than twice as much traffic on the site as Rachel said. Every new feature that we launch has twice the ROI it did two years ago, for this year in fact that we have twice as much traffic. So the ROI of our engineering team increased dramatically during that time.
And as we've said, we always invest with discipline. And so we have always been looking at what is the marginal return on our engineering effort. And most of our headcount by the way is product and engineering. And so, what is the return on each new squad that we add? And we have been scaling that team, but we focus a lot on marginal return.
And what I would say there is that we still think over time we've gained leverage and we think it makes a lot of sense that when we look at the gains we're making in things like search relevance and how that drops revenue which drives margin we feel great about the investments we've been making, but we continue to keep a careful eye on that.
When you look at Etsy our core, the core marketplace revenue per headcount, it's well over $1 million of revenue per headcount which we know benchmarks very well versus all of our peers and only folks like Google and Facebook really put up numbers substantially bigger than that. Our headcount has also grown because of acquisitions. We bought Depop and Elo7.
So when you look at our overall headcount growth, it's, I don't want to say inflated, but it's informed by the fact that we've added two new subsidiaries that bring with them headcount and those are earlier in their stage of development. And so revenue per headcount there is lower. They are in an investment phase. But overall we pay a lot of attention to leverage and ROI and our headcount.
Scott Devitt
Okay. You know, there's a long history now of eCommerce and the development of the industry and the approach that eBay took in the earlier years in terms of infusing price without additional services, you'd definitely balance the two. It is a topic that does come up sometime with investors. So I'm curious where you think you are now in terms of that balance, in terms of properly providing the incremental services, how much more room there could be to go on take rate inclusive of like advertising spend for merchants and just in terms of like mitigating that risk? I don't see a clear competitor out there doing what you do, but it is something that comes up in conversation.
Joshua Silverman
So we adjusted take rate increase. We raised our commission from 5% to 6.5%. A couple of things I'd point out about Etsy's structure. It is very, very aligned with seller interests. You pay $0.20 to list an item, all of the rest of the fees are success based. So Etsy only gets revenue when you sell an item. And we know that our fees we believe are very reasonable and benchmark very well to the industry and we believe there is a fair exchange of value. We just did this take rate increase. We did it based on what we think is fair and so we think the exchange of value is fair.
A very small group of sellers had a petition and not very many, out of 7 million sellers very, very few of them signed that petition and even fewer of them paused their shops for a week during that boycott. And so that small group of sellers was able to get a lot of attention from the press, but I think it's quite interesting that all it took is a seller was to click a button to say I agree that Etsy shouldn't raise its fees and 99.5% or so have chosen not to do that. That didn't get a lot of press, but I think it's kind of interesting.
So we think the exchange of value we're providing is fair and we also commit when we do take rate increases to reinvest a meaningful portion of that back into the community. Not willy-nilly, but because we know that those investments are yielding real returns. So when we raise our take rate, the lifetime value of every customer goes up, of every buyer goes up, and that means we can invest deeper to acquire buyers. It's just mechanical. It's just mathematical, right? So by raising our take rate, we can invest more in marketing. We can invest in things like the Purchase Protection Program, which is great for sellers and for buyers. And, and we'll keep looking with a disciplined eye, what investments make sense for the business and who should share which piece of those investments. So it's fair for shareholders and sellers and buyers.
Rachel Glaser
Let me just add a couple of comments on take rate. So the take rate that -- pricing that we just took was on that, what we call our transaction fee, that's a sort of a mandatory fee. If you make a sale, you pay that transaction fee. We've only done that one other time before that was in 2018. And we were just talking earlier in another meeting that if you go back in the history of eBay another similar marketplace model, I think there was more of a history of taking take rate sort of more on a calendar basis rather than. So we've been very -- and that I think caused a fair amount of seller exodus and thus the Genesis of Etsy. So we're very conscious about that reinvestment, as Josh said, but there's other forms of bringing take rate up for ANSYS platform.
We introduced Etsy ads, which is a success fee-based ad product that if a sale is made on a PLA that we place that seller pays an extra percentage for that specific transaction, then again, they don't pay anything if we make the sale, but they don't. Meaning, if somebody clicks on that listing, but buys something else on Etsy, high ROI for the seller, really good return on investment for Etsy. So little by little, we've been able to bring, take rate up in a way that is beneficial to the overall marketplace, not just to Etsy's bottom line,
Scott Devitt
Two other topics, I want to make sure I hit on acquisitions and deal flow.
Joshua Silverman
Yes. So first, Etsy's mission is keeping commerce human and we've acquired three other two-sided marketplaces that also are about keeping commerce human, Reverb is for musical instruments. Depop is eCommerce of fashion for Gen Z and ELo7 is the Etsy of Brazil. And so in each of them they share -- they are very well aligned with our mission. They're very aligned with our business model, which is these are inventory light, capital light, peer-to-peer, two-sided marketplaces. We're not holding inventory. We're not sitting in the middle of a transaction. They're both -- they're all about the creative economy. And they have the same levers to manage growth and profitability over time. And so, I believe that a two-sided marketplace at scale is lightening in a bottle. It happens very, very rarely. And when it happens, it can be a very, very valuable business.
We have a significant amount of knowhow in terms of how to run those businesses and how to unlock value. And we acquired Reverb and we're able to provide some very real value to improve the customer experience there and drive margins and growth in a way that we think demonstrated our ability to really add value. We've acquired ELo7 now as a foothold into Latin America, which we think is a really exciting market. It's a market where cross border trade typically if you look at businesses like Etsy's what works in the U.S. and across Europe, doesn't naturally work to Latin America as well as one global marketplace. I think eBay has succeeded in many markets, but hasn't succeeded in Latin America. Mercado Libre became the success or the survivor there. So we think getting a foothold of a brand that's fit for Latin America, we think is very interesting.
And then Depop and Recommerce, which we think is a very exciting space for the long-term, which is the leading brand for Gen Z, which is a very large and growing demographic that we think is going to be the leading demographic. We laid out some very clear criteria for acquisitions. One is being able to get them at a fair price. Pricing has obviously changed a lot in the market. One of those is that we have the bandwidth to focus on it and do it well. And acquiring a company takes real bandwidth and real focus from management and we are very thoughtful of that. And we are very focused on our core right now, and really making sure that we drive growth in the, the businesses we recently acquired and that we've got the bandwidth to focus on our core as well.
Scott Devitt
Okay. So is it fair to say, despite the change in valuations, you're maybe less focused on inorganic at the moment?
Joshua Silverman
I never say never, but I we've always had -- we laid out some very clear criteria and there's a high bar for business getting over those that criteria.
Rachel Glaser
I would call this year a digestion year, but we're always looking forward, so and take some time. We courted Depop for several years before we actually walked all the way to the altar with them. So we're constantly looking at things that might be interesting to our house of brands or to our seller to enable our sellers and help power them. But this is rather characterized as a digestion year. With that said we did say put in our last 10-Q that the Board authorized another $600 million of share repurchase, so we are still looking at use of capital and how to return that to shareholders in a way that is high return.
Scott Devitt
Okay, and so Rachel, you talked a little bit about the ad product and what it is, could you just expand on that and in terms of what it actually does offer in the advertising forum? And then Josh, how investors should think about the addressable market for advertising as a portion of the total business over time?
Rachel Glaser
Sure, so just Etsy has an ad network of exactly two products, one is to advertise on Etsy and the other is to advertise off Etsy that we offer to our sellers. They are both success fee and the on Etsy advertising product is an optional thing that sellers can decide to allocate budget to and it gives them more prominence on sell for sell page. We've seen continued growth in that product because it benefits from improvements we make to our own search algorithms which puts more and more relevant ads higher upon the page and so it gets higher click the rate, and higher the click the rate the higher the return on ad spend for the sellers and they'll allocate more budget. And we've also managed the number of ads per page and balancing that with the offset of do we get lower click through on non-sponsored ads that might convert better, so we're always managing and optimizing those pages.
The second product is what we call offsite ads and Etsy has traditionally spent -- we spent to the last marginal dollar of spend is no longer profitable for performance marketing, so we've traditionally spent a lot of that performance marketing in the PLA channel. And now what happens is if those -- if the listing, so a seller is benefiting from that spend that Etsy has and we've made it more cooperative now. So if the seller actually gets a sale from one of those PLAs they'll pay a slightly higher transaction fee and that ultimately amounts to about a 1% take rate increase which is a virtuous flywheel that enables us to be able to spend deeper into the ROI curve because we've increased our lifetime value of the customer.
Joshua Silverman
The only thing I'd add is, on the onsite advertising program all the gains we're making in search and search relevance apply to ads. So the headcount, when we look at headcount growth as an example, not long ago we had four engineers working on the ads product. We have a lot more than that now and it's been incredibly high ROI, because picking the right ad for this given buyer at this given time and this given placement, it has unlocked huge yield. And we've seen really great gains in that and that's a win, win, win. It's better for the buyer because we're seeing more relevant ads. It's better for the seller because it's driving sell through at a good roll off. And obviously money drops to the bottom line for Etsy and Etsy's shareholders.
So that is an area where as fast as GMS has grown ads have grown even faster and a lot of that is just improvements in relevance and technology. There's still a lot more we can do to make ads even more relevant with millions and millions of ads available for any given search query there's a huge opportunity there. But also in terms of how you present ads, where they go on the page, how big they are. Are they static or motion, there's tons of opportunity there.
And then in terms of offsite ads, each seller is independently a blade of grass in a thunderstorm. And so when they go to Shopify and most of our big sellers do, they discover just how expensive it is to market. And that seller with only their data and only their brand has a very hard time gaining prominence in a place like Google. Right? The Google search algorithm depends on how likely is a customer to click on your ad and if they don't know your brand they are less likely to click on your ad. And when they land on your website they are less likely to buy, because they don't trust you.
So associating this small seller on Etsy with the Etsy brand allows them to get that click cheaper and to drive a higher conversion rate. And they only know that offsite ads only looks like a great deal when you open up your own shop and realize how fair our platform is. So we know we deliver great value. We focus on delivering great value. And when we know we're delivering great value, we have the conviction to charge a fair price for it and then see it through.
Scott Devitt
I do have one more, but there's only two minutes left. I just wanted to pause to see, does anybody have a question. Sure go ahead.
Just on that last point can you quantify a little bit for us?
Joshua Silverman
It really depends seller to seller. It's really hard to say. But if you survey sellers on their own websites, the percentage of them that are spending less than let's say 20% of revenue on ads, I would suspect is pretty small especially for small independent sellers. It won't be uncommon to see people spend 30% to 50% of revenue to try to drive traffic.
Scott Devitt
So the last question on the -- as we kind of exit the pandemic, investors are looking for like what's changed in the industry and who's actually really won, picked up something from what's happened, the unfortunate events of the pandemic that had such an effect on eCommerce. But what does that do for the next five years? Etsy ranks high, if not the highest in terms of the impact noted at the outset, are estimates for this very year, 85% higher than they were before the pandemic. I like to say that the company was kind of in many ways discovered because of the pandemic and you've identified kind of the reasons why as you're being identified consumers keep coming back. Is that a fair assessment or how do should investors think about why Etsy is different as it exits?
Joshua Silverman
Yes, I mean tens of thousands of brands pay to give free samples at different places. Half the world got a set, not half the world, many people in America, and a few other places got a free sample of Etsy during the pandemic and our sellers came through in flying colors. And so people got a chance to really try Etsy and discover how great it is. And now that they have vast amounts, more choice, they're still choosing to come back to Etsy again and again, to spend. And we think that that is really a great pillar of strength for the future.
Scott Devitt
Very good. Josh and Rachel, thank you very much, I appreciate it.
Rachel Glaser
Thank you, Scott.
Joshua Silverman
Thank you.
Question-and-Answer Session
End of Q&A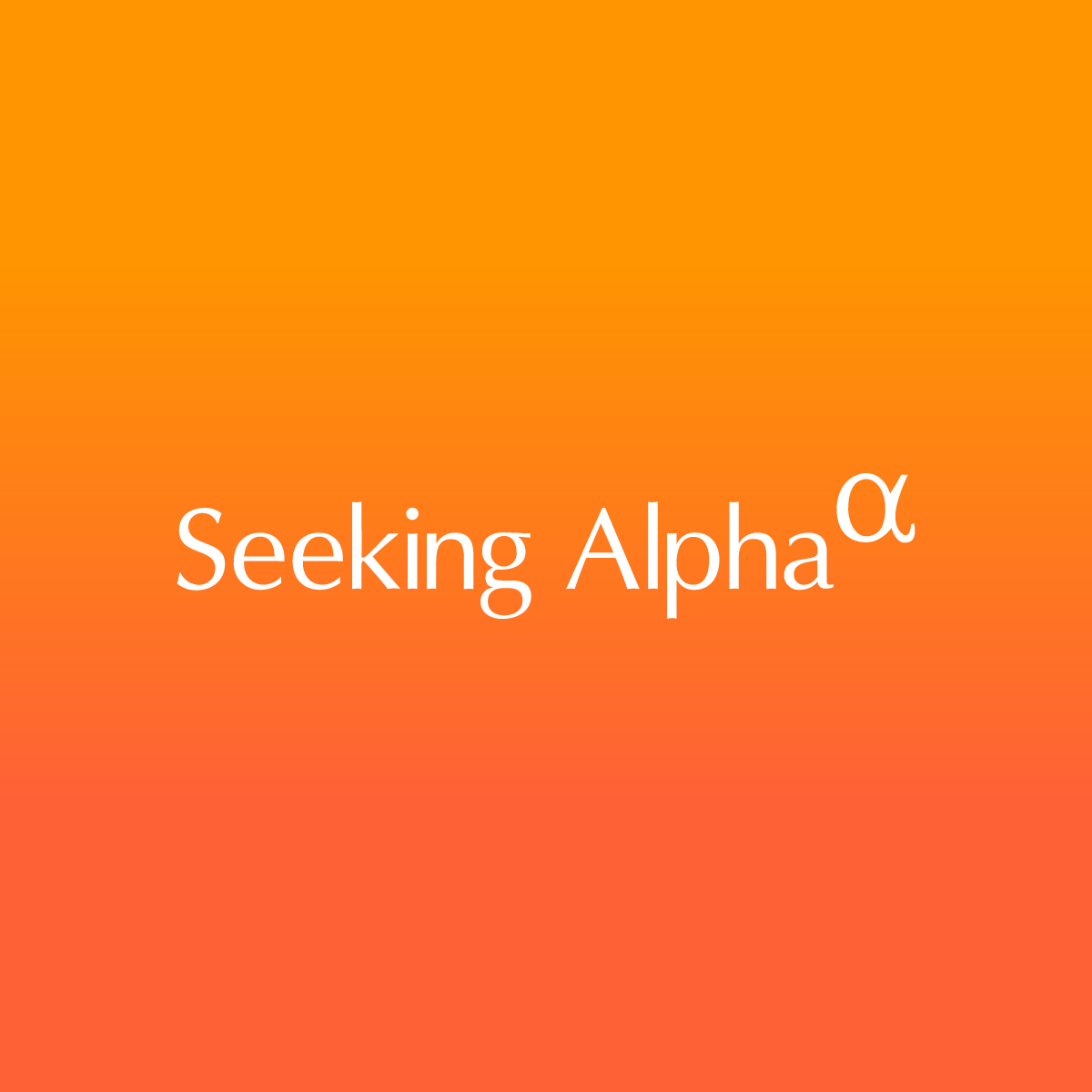 Photo Credit: Seeking Alpha
---
Recent Etsy News Articles